Baby Products in Children's Apparel
Show all styles
Showing only
Baby Sleeveless Dresses
Every design is available on all children's apparel styles! Click product to customize at Zazzle.com
Kagu Baby Sleeveless Dress - Kagus are long-legged, light-colored crested birds endemic to New Caledonia, where they...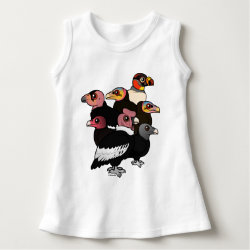 New World Vultures Baby Sleeveless Dress - Seven vulture species are found in the New World (the Americas), including...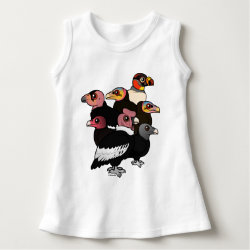 Can't find what you're looking for?
Find cute Birdorable gifts:
Most products can be customized and are available in different styles. Click through to Zazzle.com to pick your style, size, color or personalize with your own text.
Still cannot find your favorite bird or design on the product you need?