Rock Pigeon Embroidery
Our totally cute Birdorable Rock Pigeon is featured here in cool embroidery threads! Choose from several different shirt styles or roomy tote bags. The widespread pigeon species is beloved by people the world over! Now pigeon lovers can get cool embroidered gifts in cute Birdorable style!
Rock Pigeon Embroidery Women's Embroidered Basic T-Shirt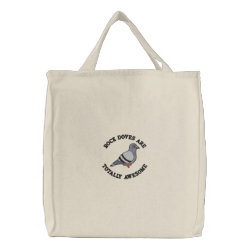 Rock Pigeon Embroidery Embroidered Tote Bag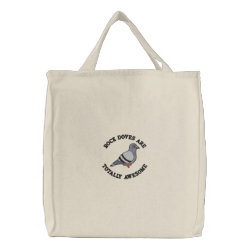 The Rock Pigeon is a member of the bird family Columbidae, doves and pigeons. It has a restricted natural resident range in western and southern Europe, North Africa, and into southwest Asia. Its habitat is ...
More
Shopping at Birdorable
All of our Birdorable apparel and gifts are made-to-order by our fulfillment partner Zazzle. All our products are customizable and many are available on different styles. Click through to Zazzle to view all options and prices.

100% Satisfaction Guaranteed
Zazzle offers 100% money back guarantee on our high quality Birdorable products. In case you are not happy with your purchase, you can always return your Birdorable product for an exchange or refund within 30 days of receipt. See customer service for more information.