Birdorable Halloween Coloring Pages
It's time to bundle up, sip some cider, and watch the leaves turn color. October has begun and that means Halloween will be here soon! Are you ready for some scary fun? We've made new Halloween coloring pages available via our Fun Freebies. They are the California Condor, Indian Vulture, Scarlet Macaw & Cockatiel, and King Vulture: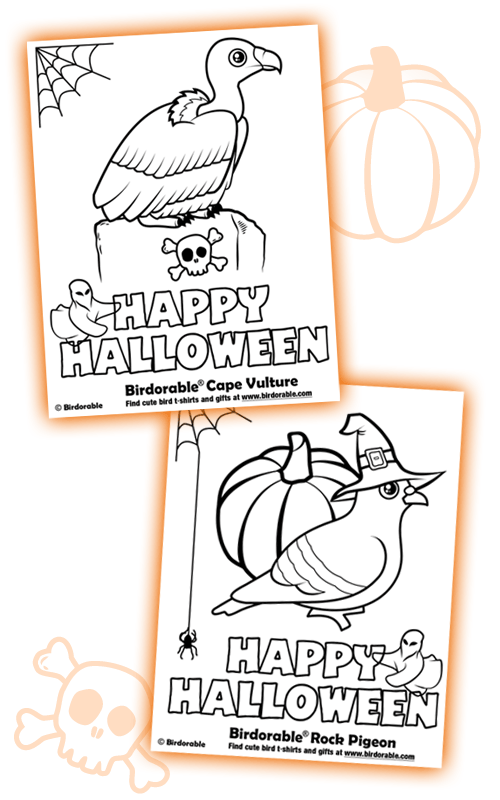 Check here for more coloring pages. Subscribe to the Birdorable Blog by RSS feed or by email to get notified when new downloads like this are added. Have you used our Halloween or other coloring pages at home, in your classroom, or at an event? We'd love to hear about it! Send us photos of the pages in action, or the final result - we may showcase them on our blog!