Today another penguin joins Birdorable! Here is our cute Gentoo Penguin.
This special flightless bird lives across parts of the Antarctic. Gentoo Penguins are closely related to Adelie Penguins and Chinstrap Penguins. Unlike their cousins, Gentoos prefer rocky surfaces to packed ice for both roosting and nesting.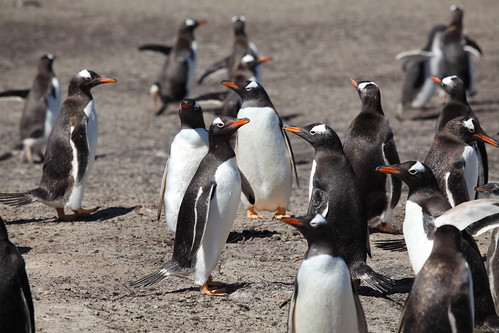 Gentoo Penguins on Saunders Island by Liam Quinn
We're offering our Gentoo Penguin on a wide variety of novelties, apparel, and gifts, including embroidered shirts and bags.
Tomorrow's species is bird of prey who lives Down Under and who is named for its color. Can you guess what it will be?