Two weeks until Halloween
Two weeks from today is Halloween! Did you already get your costume? If you like cute birds then check out our cute Birdorable Halloween products. How cute are these Birdorable birds dressed up for Halloween?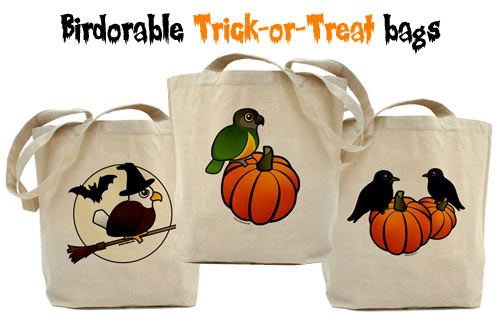 These Halloween Tote Bags are perfect to put your candy in when you go Trick-or-Treating. They are made from 100% cotton and have plenty of room to carry lots of sweet candy. They include long handles for easy carrying.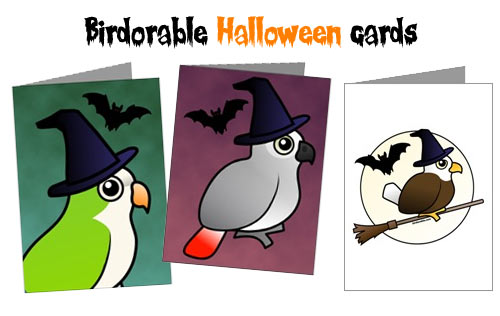 We have lots of different Birdorable Halloween Cards and other stationery. Check out the cute Monk Parakeet, African Grey and Bald Eagle dressed up for Halloween. Send unique greetings to your bird-loving friends this Halloween with these original Birdorable cards!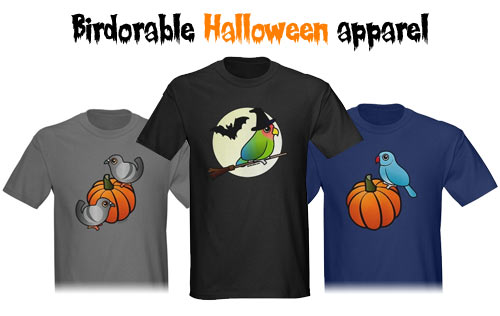 If you don't want to get an elaborate costume and still want something nice to wear on Halloween then go check out our unique Birdorable Halloween T-Shirts and other apparel. We have unisex, women's and children's apparel with select Birdorable birds in Halloween designs. If you'd like to see other birds dressed up for Halloween on our products then please don't hesitate to contact us for a custom design request.