Playing Cards (Poker)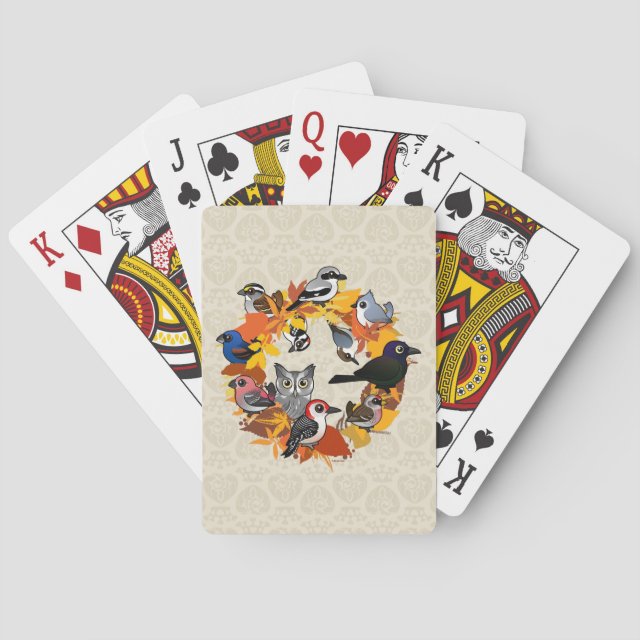 These darling North American birds are ready for the changing of the seasons. The feathered friends perch around a festive wreath made of leaves that are in full autumn color mode. You can customize this gift. Move the design around, change the product background color or style, add text or images -- make it your own!
About this Playing Cards
Easy to shuffle, smooth cardstock. The set contains 52 playing cards and 2 jokers. Comes with white cardboard case.
Birds in this design
(11)