Neoprene Laptop Sleeve 15"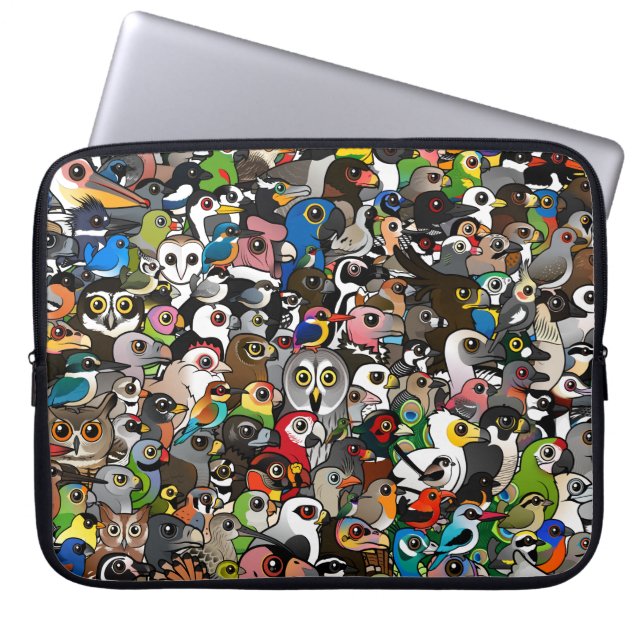 This fun image is a huge jumble of Birdorable birds! Can you find your favorite? Birds from all over the world are represented in this wild, colorful original Birdorable collage. The full square image (not necessarily shown on this product) contains over 250 birds. You can customize this gift! Move the design around, add your own text -- make it your own!
About this Electronics Bag
Protect your laptop with a custom laptop sleeve. Made with 100% neoprene, these lightweight and water resistant sleeves look great with your photos, text, or designs. Great for travel or just day-to-day use, custom laptop sleeves come in three sizes to fit your device and your style.