Stainless Steel Flask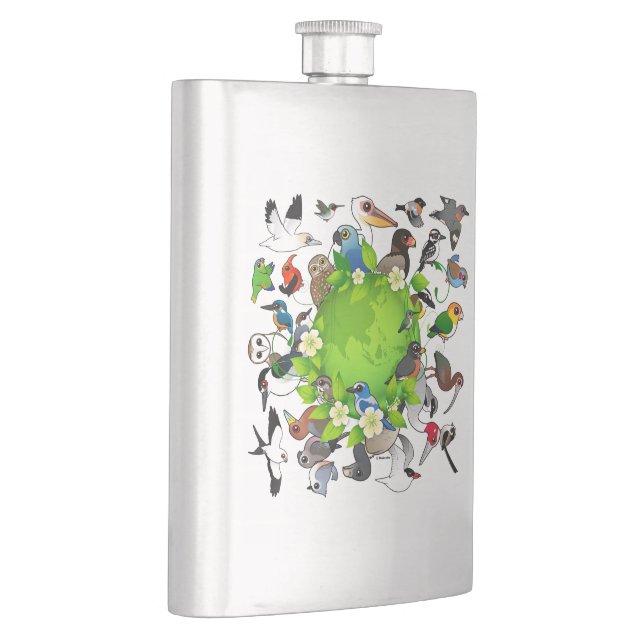 Pick up this fun original design from Birdorable that features a mixed flock of cartoon birds flying and perching around the world. This is a perfect design for Earth Day, Arbor Day, or any day you want to celebrate conservation, nature, birds, and wildlife! You can customize this gift. Move the design around, change the product background color or style, add text or images -- make it your own!
About this Flask
Make traveling fun with this sturdy customizable flask. Made with 100% stainless steel, you can personalize this classic flask with your own text or images for a flask perfectly designed and fitted to your hip pocket. Makes a great gift for all occasions including weddings, birthdays, and special events!