Infant Organic Creeper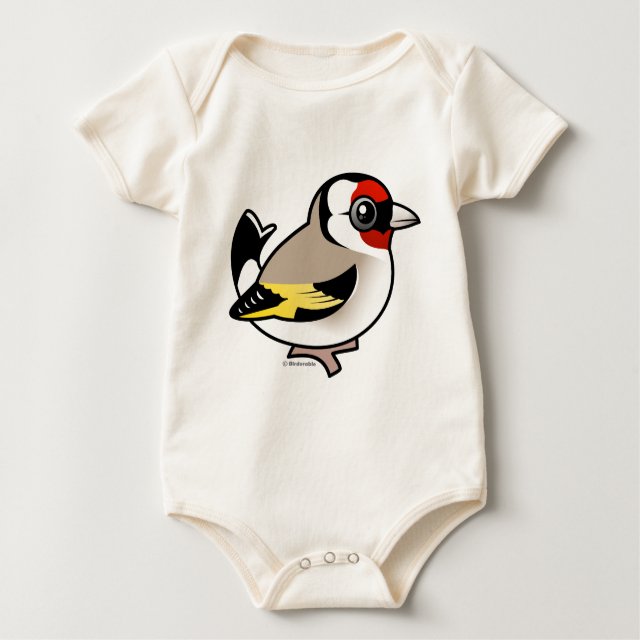 This cute little multi-colored bird is a member of the finch family. Euroepan Goldfinches have red, black, white, and brown feathers in addition to the golden feathers on their wings. You can totally customize this gift! Move the design around, change the color or style, add your own text or images -- make it your own!
About this T-Shirt
The finest organic cotton for your baby. 100% organic baby rib cotton, combed for softness and comfort. Designed for easy on-and-off. Fits all babies - both boys and girls. Triple-seat snaps for bottom/diaper closure.
Bird in this design