Infant Organic Creeper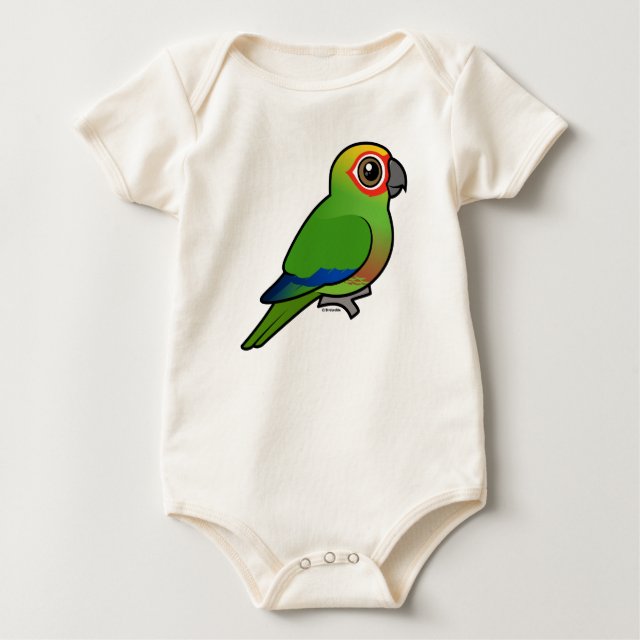 This is our Birdorable version of the Golden-headed Parakeet, also known as the Golden-capped Conure. This species of parrot lives in parts of Brazil and Paraguay. This cartoon parrot is so cute! You can customize this gift! Move the parakeet around, change the background color or style, add text or images -- make it your own!
About this T-Shirt
The finest organic cotton for your baby. 100% organic baby rib cotton, combed for softness and comfort. Designed for easy on-and-off. Fits all babies - both boys and girls. Triple-seat snaps for bottom/diaper closure.
Bird in this design