Travel / Commuter Mug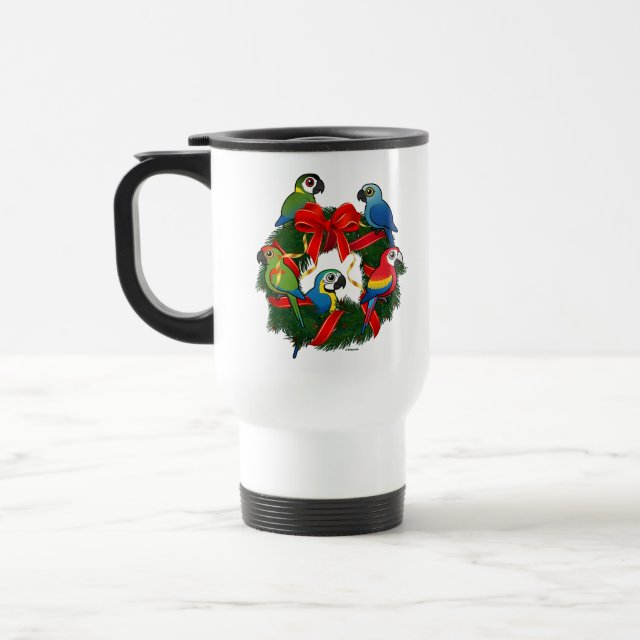 Colorful cartoon macaws spread holiday cheer by perching together on a Christmas wreath. The large parrots decorate the wreath along with a red bow and pretty yellow ribbon. You can customize this gift! Move the design around, change the background color or style, add text or images -- make it your own!
About this Mug
Be in style on the go with this custom stainless steel travel/commuter mug. This spill-proof commuter mug has a removable plastic top. 15 oz. Handwash only. Comes in white and stainless steel.
Birds in this design
(5)