10" x 15" Tissue Paper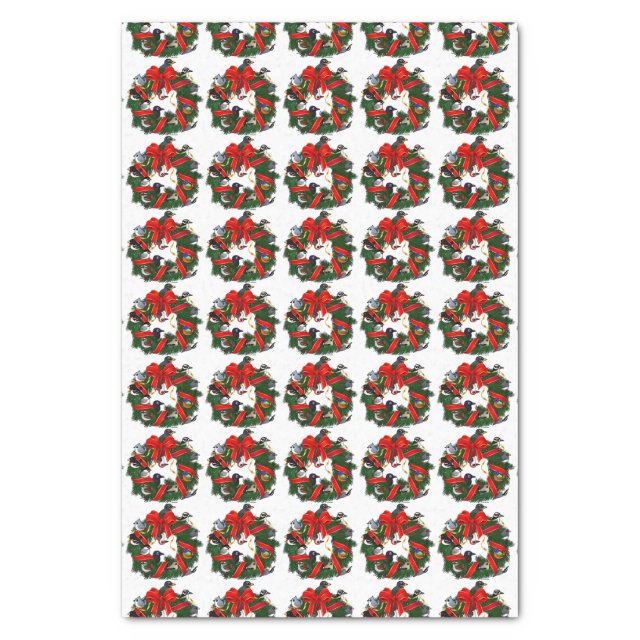 The cutest flock of cartoon birds make this Christmas wreath a darling holiday design! These are common North American songbirds you might find in your bird-friendly yard throughout the year. The birds perch and hide among the boughs of the pretty wreath. You can customize this gift! Move the wreath around, change the background color or style, add text or images -- make it your own!
About this Tissue Paper
When you've gone through the trouble of finding the perfect present make sure it has the perfect presentation. Give your gifts a personal touch with custom tissue paper printed with your chosen artwork or text. Gift giving just went from fun to super-fun!
Birds in this design
(12)