Large Tile (6" X 6")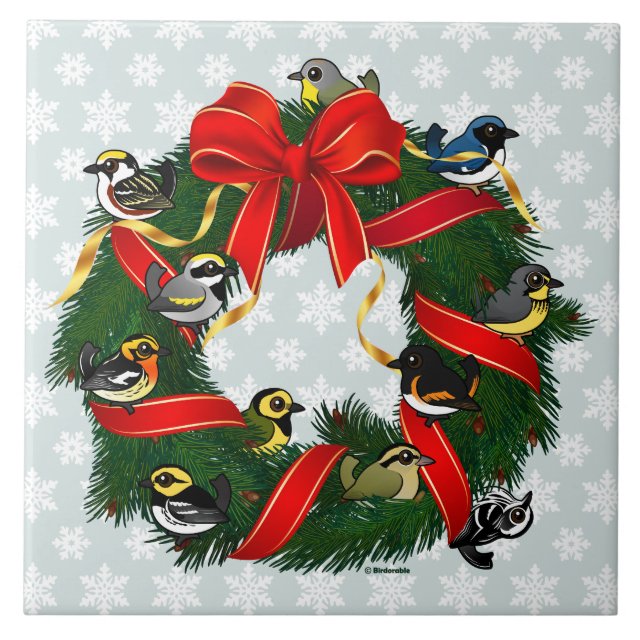 A small mixed flock of colorful warblers join a red ribbon in decorating a holiday wreath. This is a darling Christmas design for anyone that loves those winged jewels we call warblers. You can customize this gift! Move the wreath around, change the background color or style, add text or images -- make it your own!
About this Tile
Display your favorite photos, images, and sayings on this vibrant ceramic tile. Use as a trivet or to decorate your home. Great for holiday, wedding, and office gifts.
Birds in this design
(11)