Infant Organic Creeper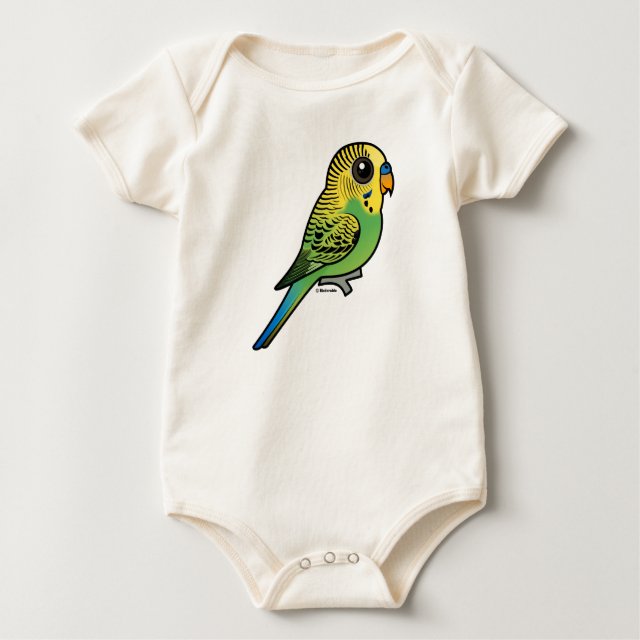 Budgies are thought to be the most popular pet bird in the world. They are bred to have many different color plumage variations, but in the wild, they look like this cutie right here. You can customize this gift! Move the bird around, change the product color or style, add text or images -- make it your own! If you'd like to see this Birdorable bird on a different product not currently available, please send us a message and we can make the product available in our store.
About this T-Shirt
The finest organic cotton for your baby. 100% organic baby rib cotton, combed for softness and comfort. Designed for easy on-and-off. Fits all babies - both boys and girls. Triple-seat snaps for bottom/diaper closure.
Bird in this design