Girls' Fine Jersey T-Shirt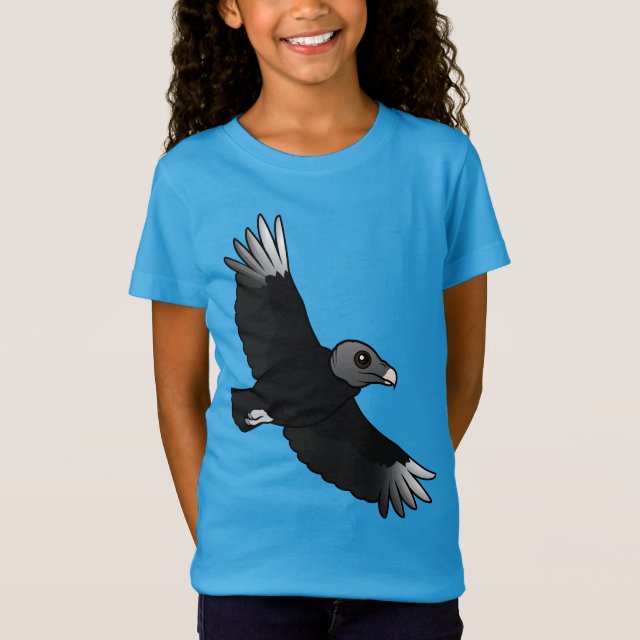 Our cute cartoon Birdorable Black Vulture is on the wing! Vulture soars on spread wings, showing off the white patch at the base of the primary feathers, a feature best seen when the wings are spread. You can customize this gift! Move the vulture around, change the background color or style, add text or images -- make it your own!
About this T-Shirt
She'll always know just what to wear with this versatile T-shirt by LAT. This super-soft ribbed collar shirt features a slightly longer silhouette to flatter any figure.
Bird in this design