Stainless Steel Flask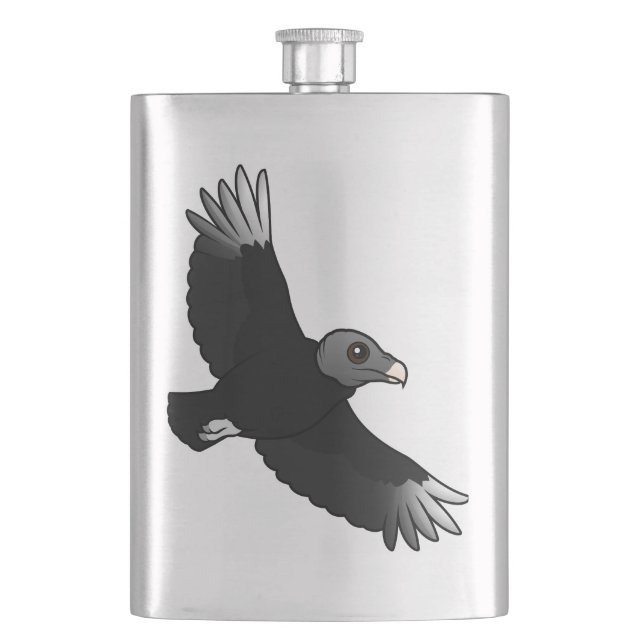 Our cute cartoon Birdorable Black Vulture is on the wing! Vulture soars on spread wings, showing off the white patch at the base of the primary feathers, a feature best seen when the wings are spread. You can customize this gift! Move the vulture around, change the background color or style, add text or images -- make it your own!
About this Flask
Make traveling fun with this sturdy customizable flask. Made with 100% stainless steel, you can personalize this classic flask with your own text or images for a flask perfectly designed and fitted to your hip pocket. Makes a great gift for all occasions including weddings, birthdays, and special events!
Bird in this design