Women's American Apparel Fine Jersey Short Sleeve T-Shirt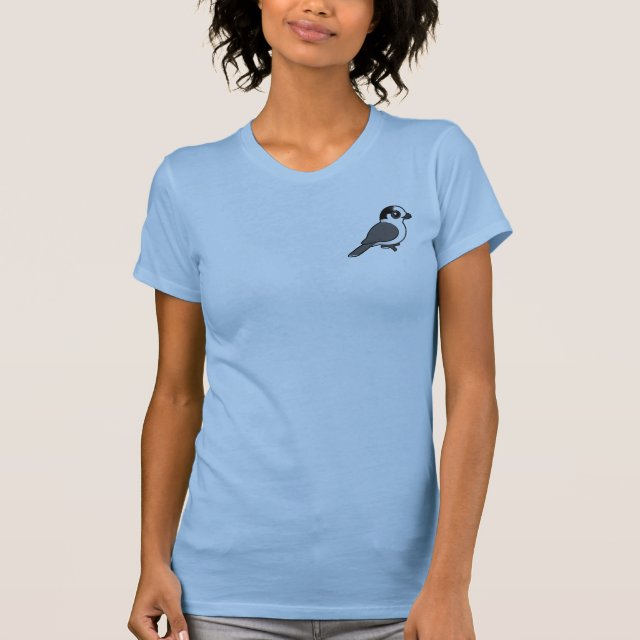 The Gray Jay is an intelligent species of corvid (related to crows and ravens) that lives in northern parts of North America, as well as deep into subalpine parts of the Rocky Mountains. These cuties are known for caching food for later consumption. You can customize this gift! Move the jay around, change the background color or style, add text or images -- make it your own!
About this T-Shirt
Back to basics never looked better. This best-selling women's tee by American Apparel is a versatile must-have for every lady's wardrobe. Wear it to work or play, or dress it up with a blazer or sweater and wear it out to dinner. Super soft, lightweight, and perfect for screen printing.
Bird in this design