Large 7.125" Square w/6" Tile Gift Box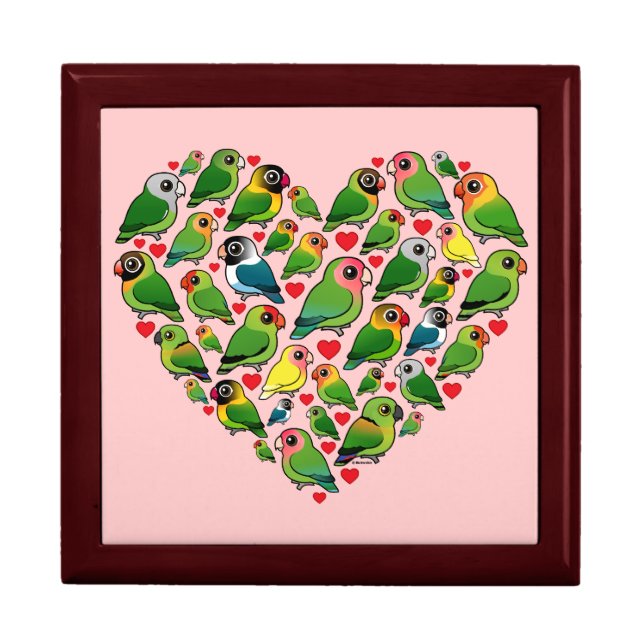 A big group of cute Birdorble lovebirds flock together to create a heart! All nine full lovebird species are represented, plus a few color morphs and male/female plumages of the three sexually dimorphic lovebird species. There are few red hearts in there, too. This is very cute for lovers of lovebirds! You can customize this gift! Move the heart around, change the background color or style, add text or images -- make it your own!
About this Gift Box
Display your favorite images on a vibrant tile inlaid into the lid of this beautiful jewelry box. Made of lacquered wood, the jewelry box comes in Golden Oak, Ebony Black, Emerald Green, and Red Mahogany. Soft felt protects your jewelry and collectibles.
Birds in this design
(9)