Basic Button Keychain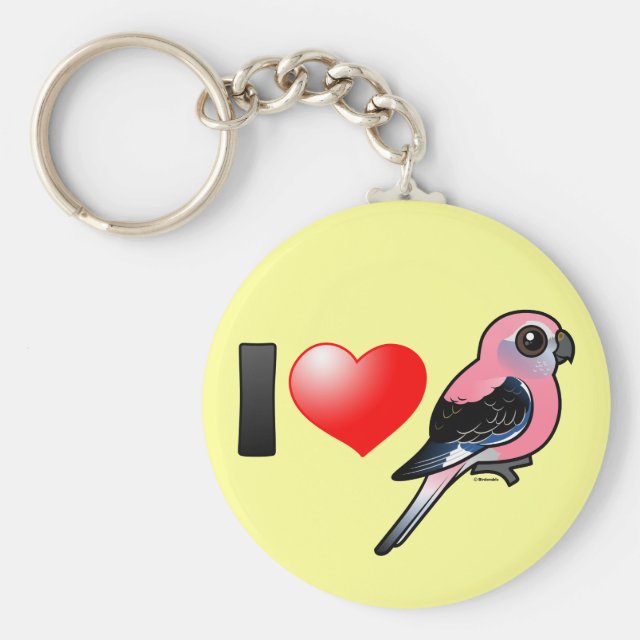 Bourke's Parakeets -- affectionately known Bourkies -- are darling birds that is native to Australia. The precious bird is shown here in its common domestic plumage, which is rosy in color. These striking birds are so cute -- especially in our unique Birdorable style! You can customize this gift! Move the design elements around, change the background color or style, add text or images -- make it your own!!
About this Keychain
Scratch-resistant Mylar and vibrant colors make this a great gift for family, friends, or even yourself. Tight-fitting clasp keeps your keys together. Measures 2.25 inches in diameter.
Bird in this design