Basic Button Keychain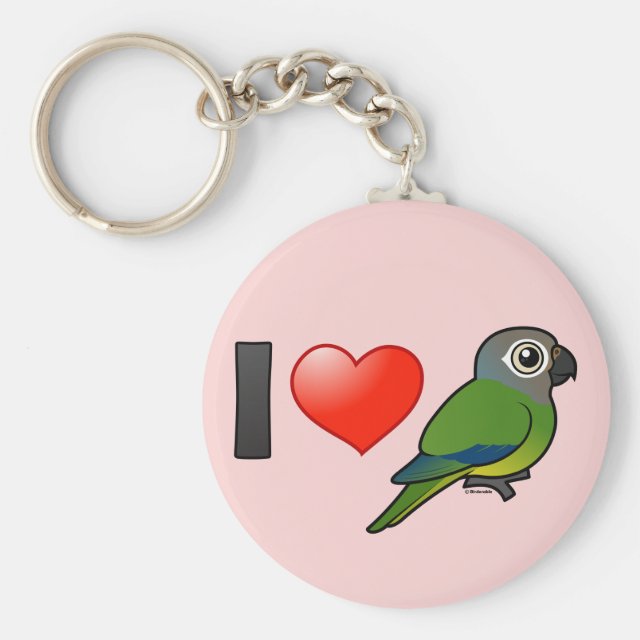 Do you just LOVE Dusky-headed Conures? Maybe one (or two?!) has a hold of your heart. If that's the case, this original cartoon design is just for you! Show your love with this cute cartoon I Love Dusky-headed Conures design. You can customize this gift! Move the design elements around, change the background color or style, add text or images -- make it your own!
About this Keychain
Scratch-resistant Mylar and vibrant colors make this a great gift for family, friends, or even yourself. Tight-fitting clasp keeps your keys together. Measures 2.25 inches in diameter.
Bird in this design