Infant Organic Creeper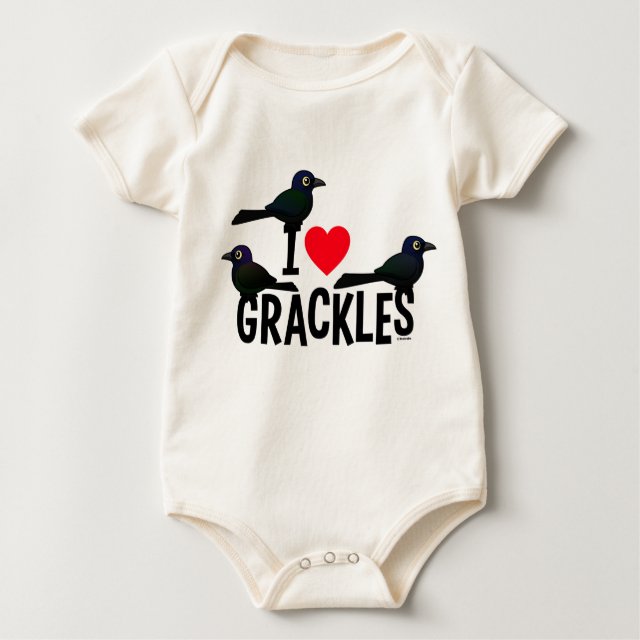 Love grackles? You're not alone (though it may seem that way sometimes). These big black birds love to flock together and make noise. True party animals, really. This cute original design reads "I Love Grackles" and features cartoon images of the Common, Boat-tailed, and Great-tailed varieties. You can customize this gift. Move the design around, change the background color or style, add text or images -- make it your own!
About this T-Shirt
The finest organic cotton for your baby. 100% organic baby rib cotton, combed for softness and comfort. Designed for easy on-and-off. Fits all babies - both boys and girls. Triple-seat snaps for bottom/diaper closure.
Bird in this design