Basic Button Keychain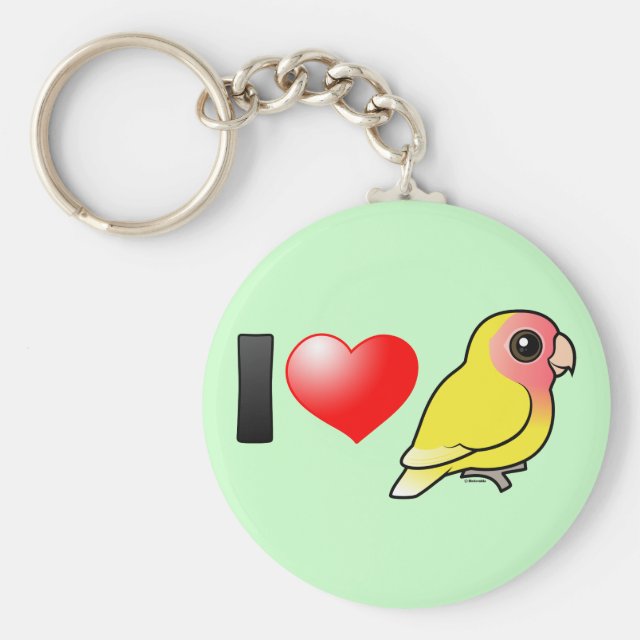 A bird with lutino characteristics will be more yellow than others. The lutino mutation of the Peach-faced Lovebird is very popular in aviculture. This fun design was made for people that love these yellow darlings! You can totally customize this gift! Move the design around, change the background color or style, add text or images -- make it your own!
About this Keychain
Scratch-resistant Mylar and vibrant colors make this a great gift for family, friends, or even yourself. Tight-fitting clasp keeps your keys together. Measures 2.25 inches in diameter.
Bird in this design