Basic Button Keychain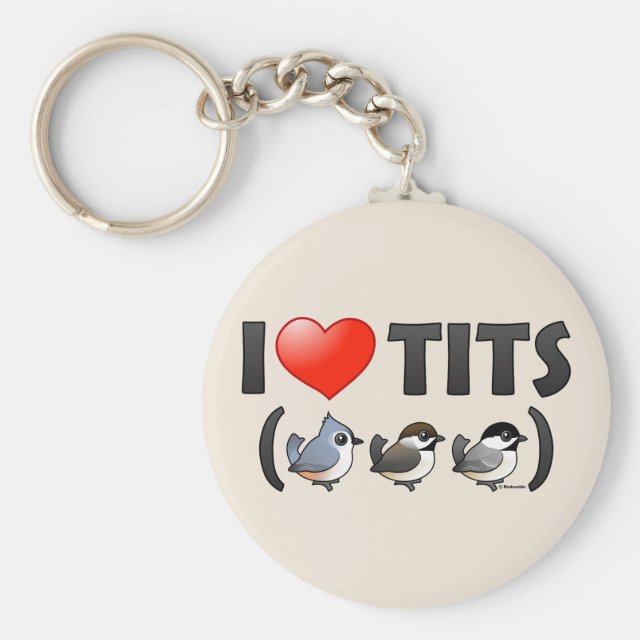 Tits are some of the cutest birds. Who doesn't love Tufted Titmice and their allies, the chickadees? This cute design boldly proclaims I Love (Heart) Tits. You can totally customize this gift! Move the design around, change the color or style, add your own text or images - make it your own!
About this Keychain
Scratch-resistant Mylar and vibrant colors make this a great gift for family, friends, or even yourself. Tight-fitting clasp keeps your keys together. Measures 2.25 inches in diameter.
Birds in this design
(3)