Premium Square Keychain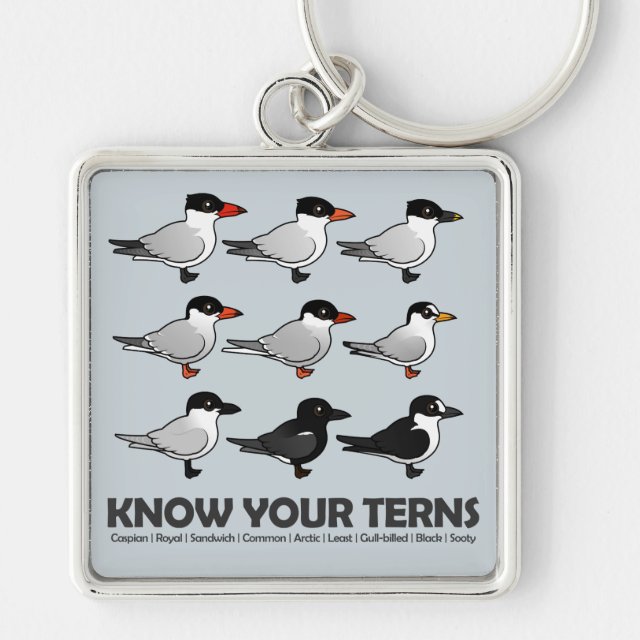 Nine different terns - yes they are all grey, black or white, but trust me, they are all different! - found across North America and the world are featured here in cartoon form to help you learn your terns. Tern ID isn't hard when you have cute cartoon illustrations to help you! You can customize this gift! Move the design around, change the background color or style, add text or images -- make it your own!
About this Keychain
This elegant silver-colored square keychain is waterproof. Its UV coating means the image will look new for years. Great gifts for all your family and friends. Comes in two sizes: 1.38 inches and 2 inches.
Birds in this design
(9)