Premium Square Ornament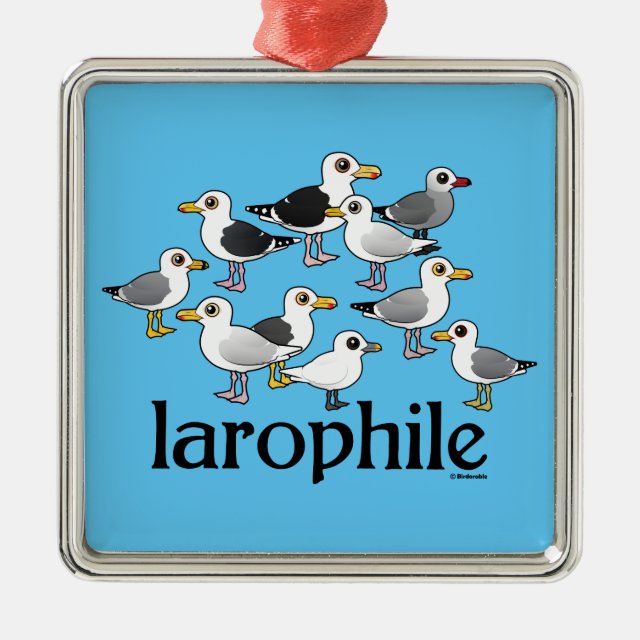 Love gulls? Then you're a larophile! This fun design features a crazy mixed flock of Birdorable gulls standing above the word "Larophile". You can customize this gift! Move the design around, change the product color or style, add text or images -- make it your own! If you'd like to see this Birdorable design on a different product not currently available, please send us a message and we can make the product available in our store.
About this Ornament
Our square ornament measures 2 by 2 inches and weighs 1.5 ounces. Printed on both sides in full-color on white ceramic. A beautiful red ribbon makes it easy to display this fantastic keepsake.
Birds in this design
(9)