Women's Bella Jersey T-Shirt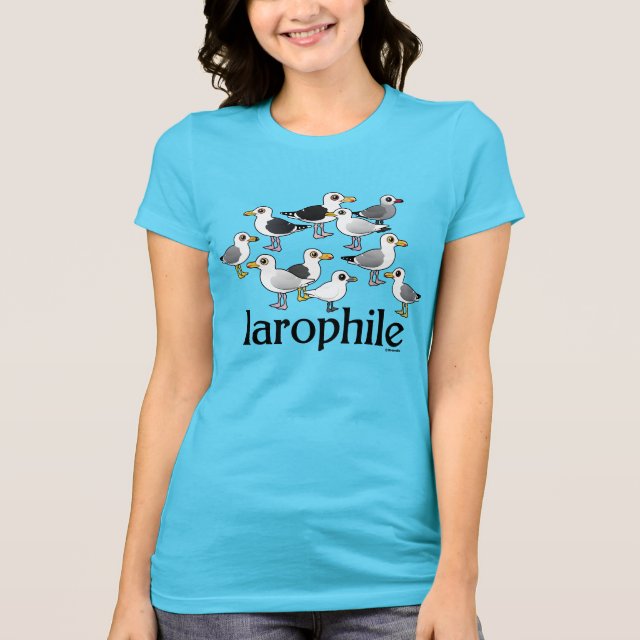 Love gulls? Then you're a larophile! This fun design features a crazy mixed flock of Birdorable gulls standing above the word "Larophile". You can customize this gift! Move the design around, change the product color or style, add text or images -- make it your own! If you'd like to see this Birdorable design on a different product not currently available, please send us a message and we can make the product available in our store.
About this T-Shirt
This shirt might very well become your favorite tee. Made with a slim fitted, fashionable cut and in every color you need, this Bella t-shirt will complement any outfit for any occasion.
Birds in this design
(9)