Button Bottle Opener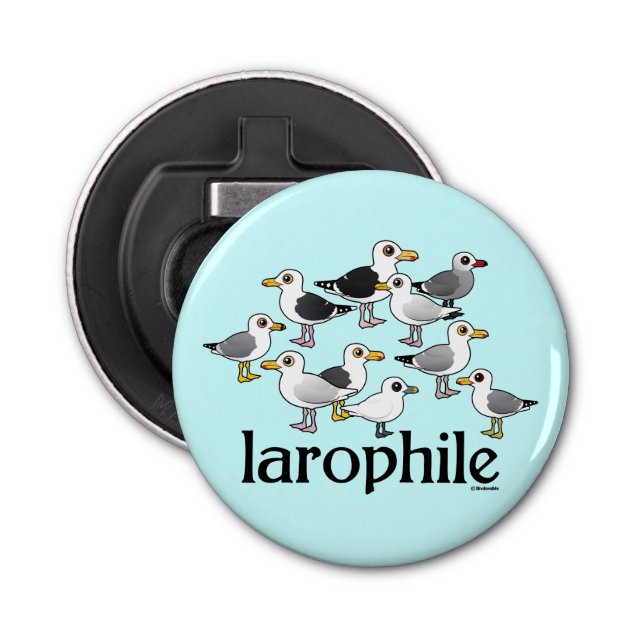 Love gulls? Then you're a larophile! This fun design features a crazy mixed flock of Birdorable gulls standing above the word "Larophile". You can customize this gift! Move the design around, change the product color or style, add text or images -- make it your own! If you'd like to see this Birdorable design on a different product not currently available, please send us a message and we can make the product available in our store.
About this Button Bottle Opener
Customize this magnet-backed bottle opener with your favorite design and own text! Made to "stick" to any metal surface, this bottle opener is great for parties or as a gift.
Birds in this design
(9)