Toothbrush Holder and Soap Dispenser Set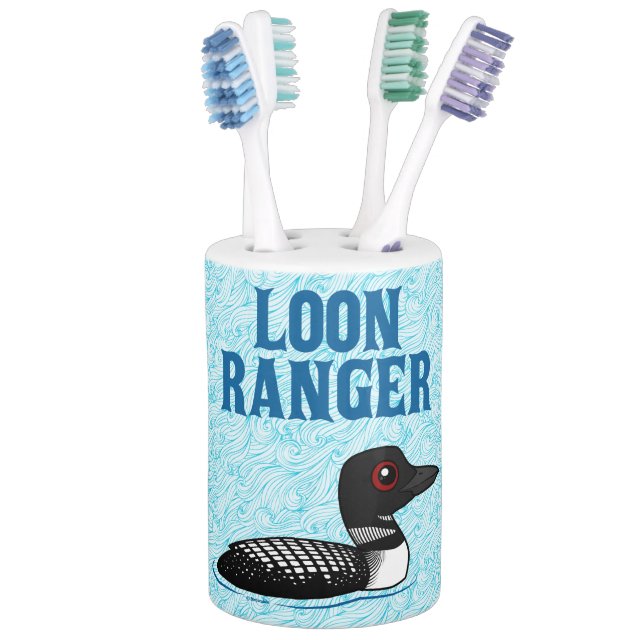 The eerie high call of the loon is the signature sound of the Loon Ranger (not "Hi-Yo Silver"). This is a cute original design from Birdorable for loon fans everywhere. You can customize this gift. Move the design around, change the background color or style, add text or images -- make it your own!
About this Bath Set
A custom toothbrush holder and soap dispenser adds color and fun to your daily bath routine. Made with ceramic, this two-piece bathroom set can be personalized with your own text or images to match your style or personality.
Bird in this design