Medium (3" X 3") Gift Box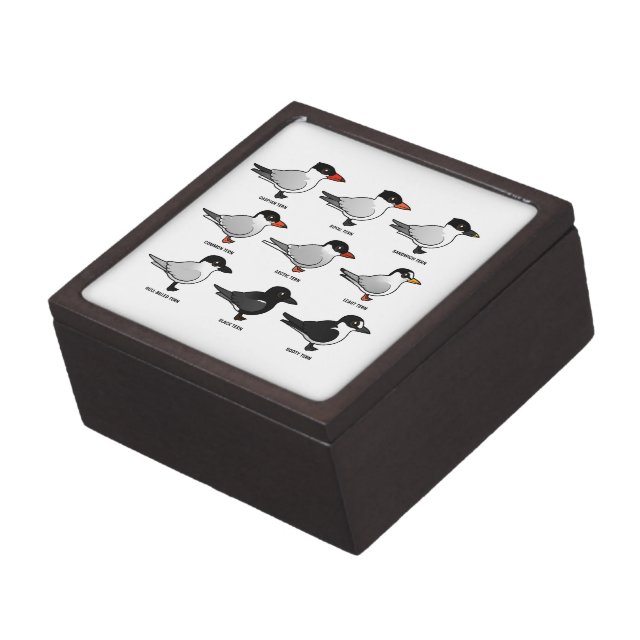 The nine species of tern featured in this original cartoon design are all found across North America. This cute Birdorable gift is perfect for anyone that loves terns! The terns are shown here labeled. You can even customize this gift. Move the design around, change the background color or style, add text or images -- make it your own.
About this Premium Keepsake Box
Display your favorite images on the lid of this beautiful gift box. Store earrings, jewelry, or coins in this fun gift box. Made of wood and secured with a magnetized lid.
Birds in this design
(9)