Women's Crew T-Shirt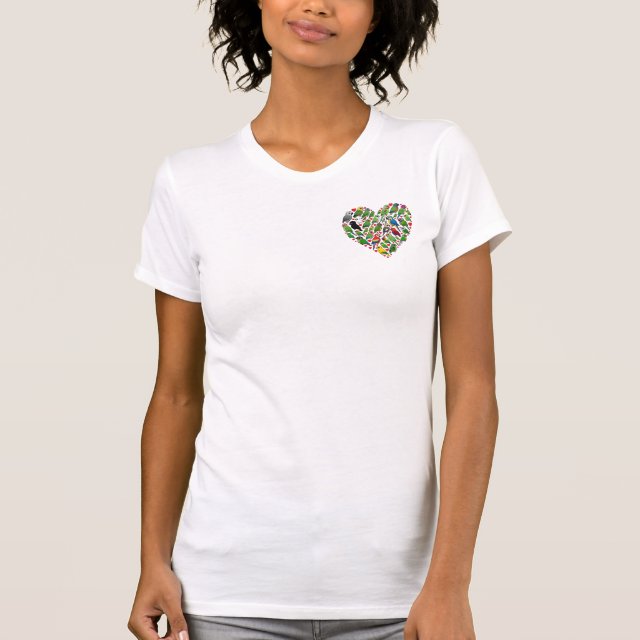 A huge crowd of our totally cute Birdorable parrots and parakeets are flocking together to make up this parrot heart! There are macaws, cockatiels, conures and cockatoos too! This is a great gift idea for anyone that loves parrots!! You can customize this gift! Move the heart around, change the background color or style, add text or images -- make it your own!
About this T-Shirt
Amazingly soft with a flawless fit, it's no wonder this is a top-selling women's crew. With its fitted style, this is a wardrobe staple you can't live without. Wear it by itself, or wear it under a sweater or blazer for extra flair.
Birds in this design
(34)