Girls' Fine Jersey T-Shirt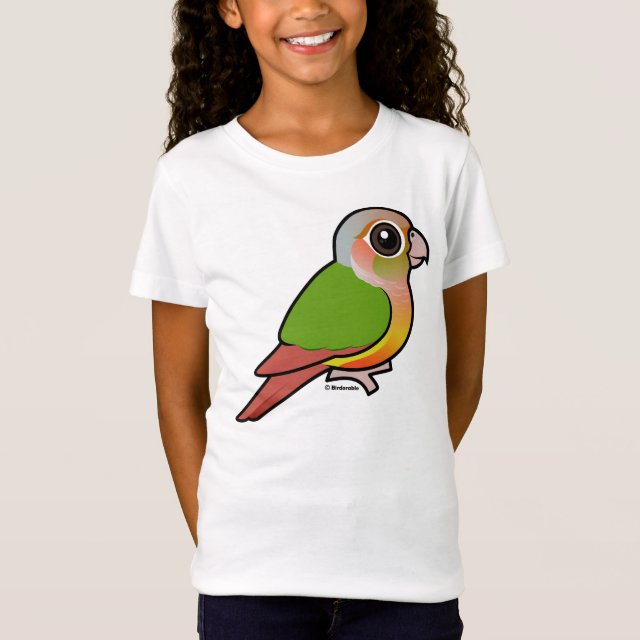 The Pineapple Green-cheeked Conure is a beautiful color mutation found in Green-cheeked Conures in the pet trade. This is our totally cute Birdorable Pineapple Green Cheek Conure! You can customize this gift! Move the conure around, change the background color or style, add text or images -- make it your own!
About this T-Shirt
She'll always know just what to wear with this versatile T-shirt by LAT. This super-soft ribbed collar shirt features a slightly longer silhouette to flatter any figure.
Bird in this design