Women's Nike Dri-FIT Pique Polo Shirt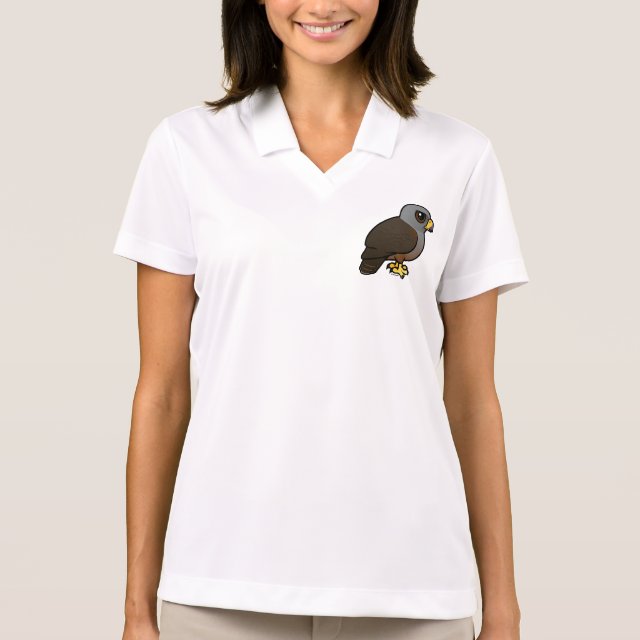 Ridgway's Hawks are vocal, often heard before they are seen. The population is in decline and the species faces loss of habitat. This is our Birdorable cartoon Ridgway's Hawk. You can customize this gift. Move the bird around, change the background color or style, add text or images -- make it your own!
About this T-Shirt
Look good and stay cool on the links with the Nike Dri-FIT pique polo shirt. Made with 100% polyester Dri-FIT fabric, this lightweight shirt provides comfort and freshness all day during your favorite outdoor activity. Feminine athletic cut; fits true to size.
Bird in this design