Kids' Basic Long Sleeve T-Shirt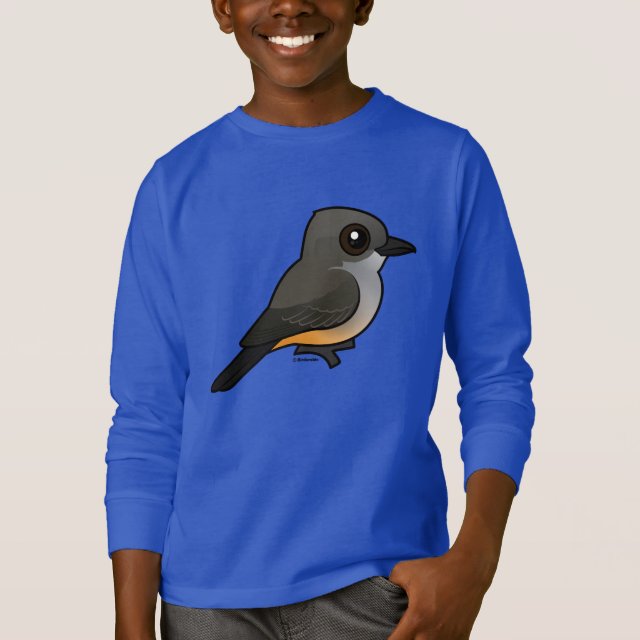 The Say's Phoebe is a species of flycatcher found in western parts of North America. These little cuties have a relatively drab color pattern, with brownish-grey upperparts and a subtle cinnamon belly. You can customize this gift. Move the phoebe around, change the background color or style, add text or images -- make it your own!
About this T-Shirt
Go long .... long-sleeved, that is. This wardrobe staple is stylish all on its own or layered beneath his favorite T-shirt ot sweatshirt.
Bird in this design