Women's Bella Jersey T-Shirt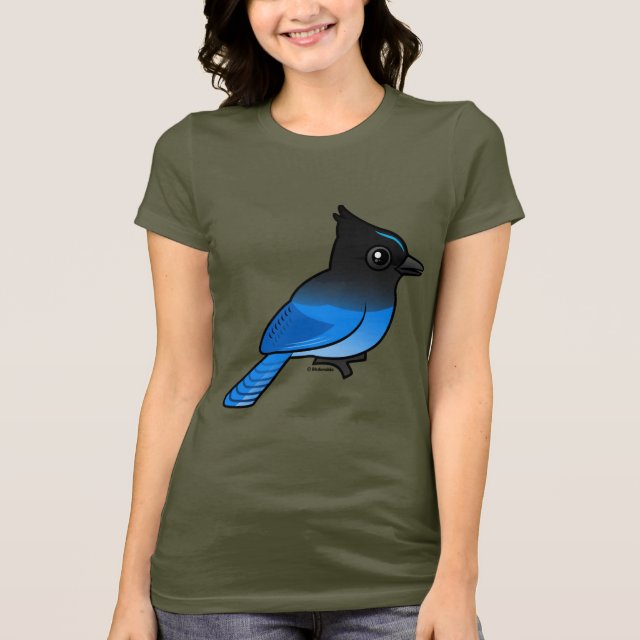 The Steller's Jay is a species of corvid native to western North America. They are closely related to Blue Jays. Steller's Jays have deep blue plumage with black heads and upper-bodies. This is our totally cute Birdorable Steller's Jay! You can totally customize this gift! Move the bird around, change the color or style, add your own text or images – make it your own!
About this T-Shirt
This shirt might very well become your favorite tee. Made with a slim fitted, fashionable cut and in every color you need, this Bella t-shirt will complement any outfit for any occasion.
Bird in this design