Women's American Apparel Fine Jersey Short Sleeve T-Shirt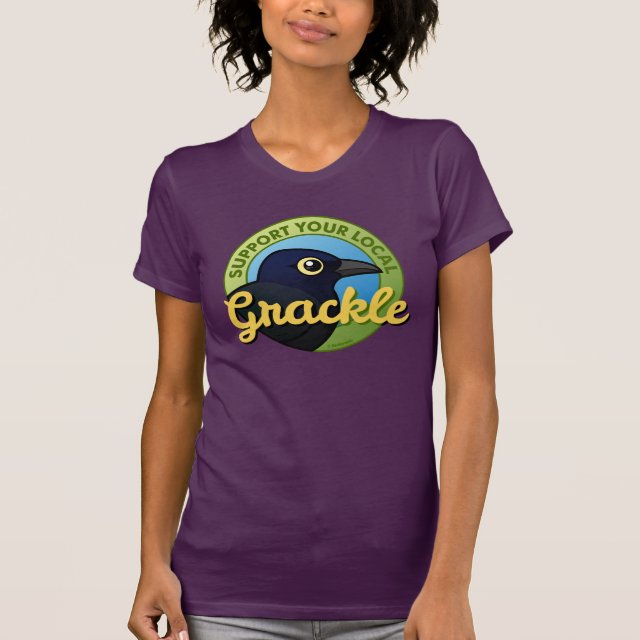 A cartoon Great-tailed head is shown in profile in this original, cute design. Sometimes grackles have a bad reputation. They are gregarious, so they like to hang out together in large flocks. And they can make a lot of noise with their loud and varied calls. If grackles don't bother you a bit, this design is for you! You can customize this gift. Move the design around, change the background color or style, add text or images -- make it your own!
About this T-Shirt
Back to basics never looked better. This best-selling women's tee by American Apparel is a versatile must-have for every lady's wardrobe. Wear it to work or play, or dress it up with a blazer or sweater and wear it out to dinner. Super soft, lightweight, and perfect for screen printing.
Bird in this design