Basic Button Keychain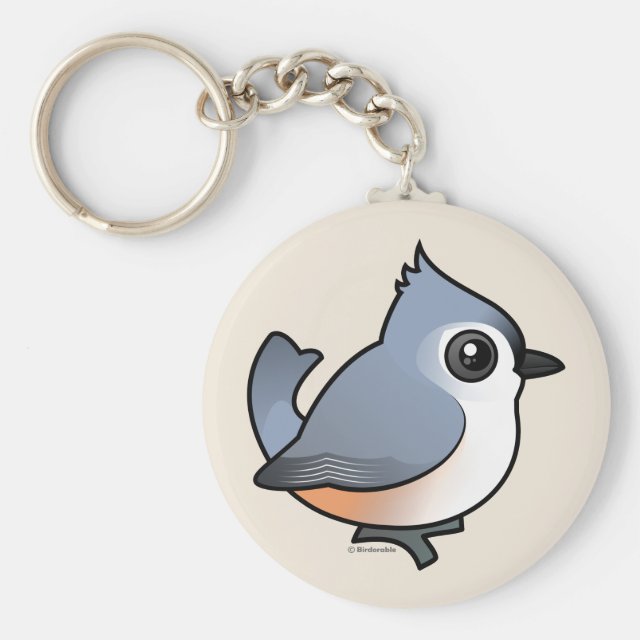 Tufted Titmice are active, noisy and gregarious small birds that range throughout the Eastern part of the United States. They are grey above and white below with some rust coloring on the sides. Their heads are crested, or tufted. You can totally customize this gift! Move the design around, change the color or style, add your own text or images - make it your own!
About this Keychain
Scratch-resistant Mylar and vibrant colors make this a great gift for family, friends, or even yourself. Tight-fitting clasp keeps your keys together. Measures 2.25 inches in diameter.
Bird in this design