What is Birdorable?
Birdorables are the kind of cute and colorful birds you might find in your backyard or when you go birding. Each bird of the hundreds of different species on this website has been cutified in the original Birdorable style: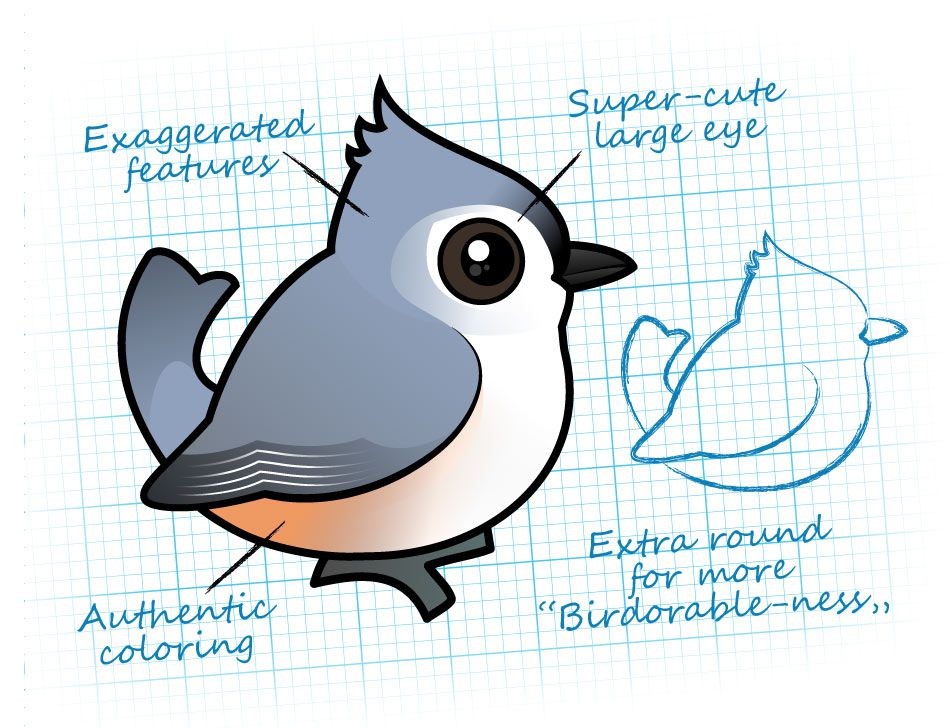 We have many beautiful birds from around the world, including perching birds, parrots and parakeets, birds of prey, water birds and more. Check out our Meet the Birds page to see all cute Birdorable birds. More are added all the time. You can also find lots of fun stuff on Birdorable.com, including free wallpapers, a Blog and many products featuring our cute birds.
Who we are
Birdorable was started in 2006 by Arthur de Wolf and Amy Evenstad. We live in the Orlando, Florida area and are enthusiastic birders.
| | |
| --- | --- |
| | Arthur came up with the idea for Birdorable in September 2006 and has been cutifying birds ever since. Arthur is Dutch and has been birding for several years. He is a web designer and loves birds. |
| | Amy is from Chicago. She comes from a family of birders and naturalists. Besides birding, she loves to travel. Amy volunteers with a raptor rehabilitation facility. This is a picture of Amy with one of her favorite birds, a Bald Eagle. |
We'd love to hear from you, so please let us know what you think of Birdorable and if you have any suggestions or questions.
We also do custom designs and bird requests in case you'd like to see something special. Thanks for visiting Birdorable! 🙂
Birdorable T-Shirts & Gifts
Explore our collection of Birdorable products, featuring our cute birds on a variety of items. Whether you're seeking charming gifts for bird lovers or unique bird-themed items for yourself, our selection caters to all ages and tastes.
You can find our cute birds on a wide array of products, from children's and adult apparel to buttons, magnets, tiles, bags, mugs, and much more. These items are perfect for birders or anyone who loves birds and wants to add a touch of avian charm to their life.
Customizable Options on Zazzle: Initially exclusive to Zazzle.com, our Birdorable apparel and gifts are customizable and made-to-order. Find a product on our website, click through to Zazzle, and personalize it with your text or images. Customize background colors, patterns, apparel colors, and styles. Adjust the placement and size of the bird design to make each product uniquely yours.
New! T-Shirts on Amazon: We've expanded our offerings to include a selection of t-shirts available on Amazon. These feature our signature Birdorable designs, ready to wear and perfect for casual outings or bird-watching adventures.
More Choices on Etsy, Teepublic, and Redbubble: For more variety, check out our Birdorable products on Etsy, Teepublic, and Redbubble. Each platform offers a unique selection, from specialty items on Etsy to diverse apparel and accessory options on Teepublic and Redbubble.
Enjoy the beauty and charm of birds in your everyday life with our Birdorable products. Perfect for gifting or treating yourself, our range brings a touch of nature's splendor to your wardrobe and home.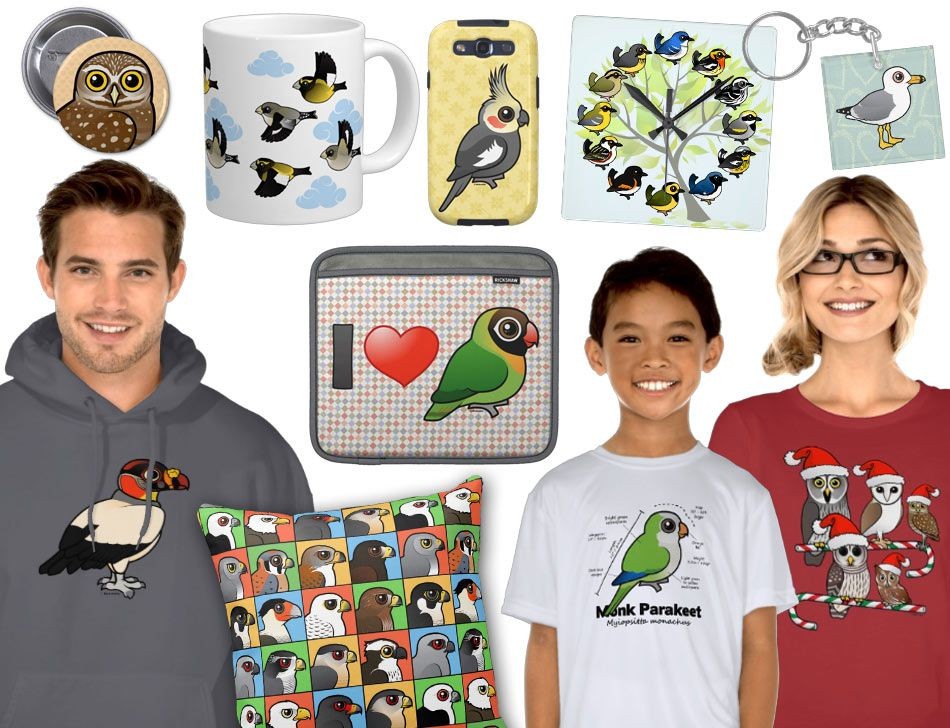 Follow Birdorable
At Birdorable we continuously add new bird species, new designs and products, free downloads like wallpapers, gifts, coloring pages and more. If you want to keep up-to-date about all things Birdorable you can follow us in a variety of ways: