Burrowing Owl Coloring Page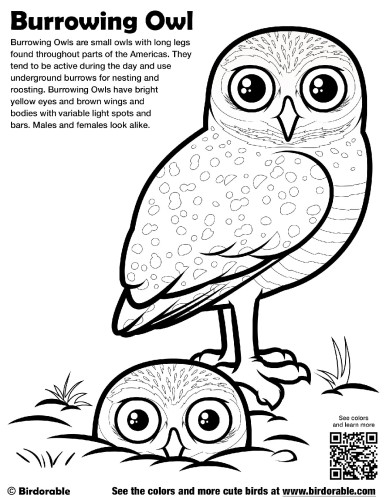 Burrowing Owls are small owls with long legs found throughout parts of the Americas. They tend to be active during the day and use underground burrows for nesting and roosting. Burrowing Owls have bright yellow eyes and brown wings and bodies with variable light spots and bars. Males and females look alike.
Important:
This download is for personal, educational and
non-commercial use only
. Please do not alter the file or upload this file to another website. To share this activity page, please provide a link to this webpage. By downloading this file you accept our
Terms of Use
.
Bird in this Coloring Page
Related T-Shirts & Gifts