Christmas Bar-tailed Godwit Coloring Page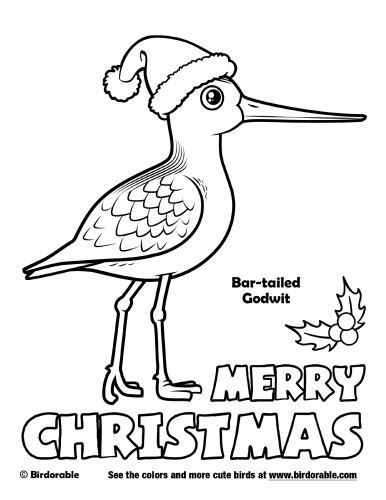 This cute Bar-tailed Godwit by Birdorable is wearing a Santa hat above the text Merry Christmas. The Bar-tailed Godwit is a species of wader that breeds on Arctic tundra habitat and winters in the tropics. Bar-tailed Godwits are well-known as migration champions, holding the record for the longest non-stop journey at over 7,000 miles from Alaska to New Zealand.
Important:
This download is for personal, educational and
non-commercial use only
. Please do not alter the file or upload this file to another website. To share this activity page, please provide a link to this webpage. By downloading this file you accept our
Terms of Use
.
Bird in this Coloring Page
Related T-Shirts & Gifts