Christmas Laughing Kookaburra Coloring Page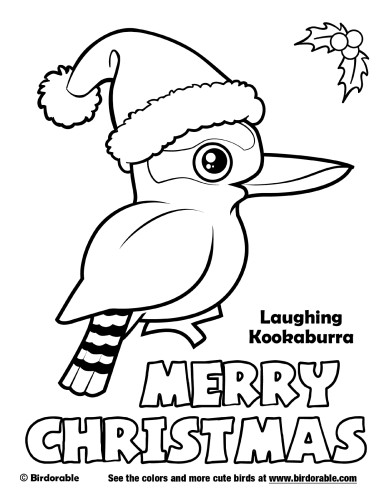 This cute coloring page by Birdorable features the Laughing Kookaburra with a Santa hat for Christmas. The Laughing Kookaburra is a very large species of kingfisher native to eastern Australia. They have brown and white plumage and are named for their distinctive "laughing" call, which sounds like "kook kook kook ka ka ka."
Important:
This download is for personal, educational and
non-commercial use only
. Please do not alter the file or upload this file to another website. To share this activity page, please provide a link to this webpage. By downloading this file you accept our
Terms of Use
.
Bird in this Coloring Page
Related T-Shirts & Gifts