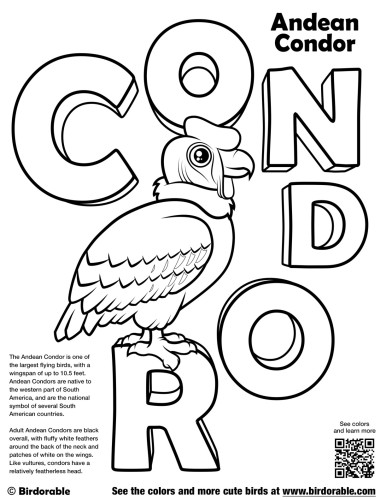 The Andean Condor is one of the largest flying birds, with a wingspan of up to 10.5 feet. Andean Condors are native to the western part of South America, and are the national symbol of several South American countries. Adult Andean Condors are black overall, with fluffy white feathers around the back of the neck and patches of white on the wings. Like vultures, condors have a relatively featherless head. Males sport a fleshy comb at the top of the head, along with a neck wattle.
Important:
This download is for personal, educational and
non-commercial use only
. Please do not alter the file or upload this file to another website. To share this activity page, please provide a link to this webpage. By downloading this file you accept our
Terms of Use
.
Bird in this Coloring Page
Related T-Shirts & Gifts