Santa California Condor Christmas Coloring Page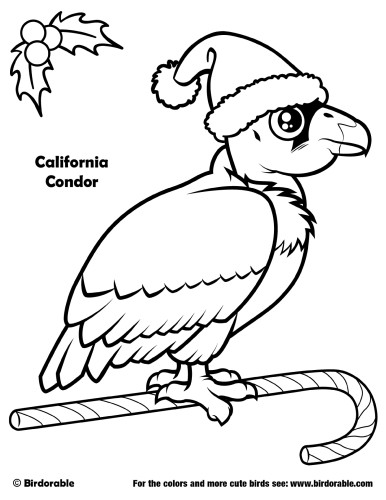 The California Condor is a critically endangered New World species of vulture. Captive breeding programs are helping the California Condor population recover. These large birds are overall black with white edging on some wing feathers. The head is naked and deep pink and the eyes are brownish red.
Important:
This download is for personal, educational and
non-commercial use only
. Please do not alter the file or upload this file to another website. To share this activity page, please provide a link to this webpage. By downloading this file you accept our
Terms of Use
.
Bird in this Coloring Page
Related T-Shirts & Gifts