Tufted Titmouse Gift Labels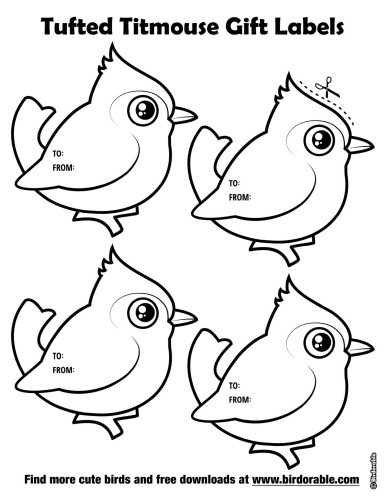 More cute Christmas gift labels from Birdorable. Spread some cheer this holiday season with these cute Tufted Titmouse gift labels. See the meet page to check the colors.
Important:
This download is for personal, educational and
non-commercial use only
. Please do not alter the file or upload this file to another website. To share this activity page, please provide a link to this webpage. By downloading this file you accept our
Terms of Use
.
Bird in this Activity Page
Related T-Shirts & Gifts