About the Yellow Chat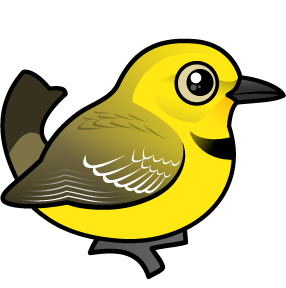 The Yellow Chat is a small songbird native to north-central Australia. The Yellow Chat is considered vulnerable and little is known about the species. They are named for their yellow plumage.
The forehead, face and underparts are bright yellow. Yellow Chat backs are mottled brown and they have dark eye-stripes. Males, like our cute Birdorable version, have dark breast-bands.
Details & Statistics
Added to Birdorable
Hatched 6 December 2010
Conservation Status
Least Concern
(as of 7 April 2020)
LC
Least Concern (LC)
Near Threatened (NT)
Vulnerable (VU)
Endangered (EN)
Critically Endangered (CR)
Extinct in the Wild (EW)
Extinct (EX)
Conservation
The Yellow Chat is listed as Least Concern on the IUCN Red List and was last assessed in 2012 by BirdLife International. This species has a very large range, and hence does not approach the thresholds for Vulnerable under the range size criterion (Extent of Occurrence <20,000 km2 combined with a declining or fluctuating range size, habitat extent/quality, or population size and a small number of locations or severe fragmentation). The population trend is not known, but the population is not believed to be decreasing sufficiently rapidly to approach the thresholds under the population trend criterion (>30% decline over ten years or three generations). The population size has not been quantified, but it is not believed to approach the thresholds for Vulnerable under the population size criterion (<10,000 mature individuals with a continuing decline estimated to be >10% in ten years or three generations, or with a specified population structure). For these reasons the species is evaluated as Least Concern.
International Names
pustináček žlutý
Gul Drosselsmutte
Geelschijnpaapje
keltataskumaluri
Epthianure à collier
Safrantrugschmätzer
Sassicola australiana gialla
キイロオアストラリアヒタキ (kiiroo-sutorariahitaki)
Gulhonningskvett
podkasalka szafranowa
Eptianuro Amarillo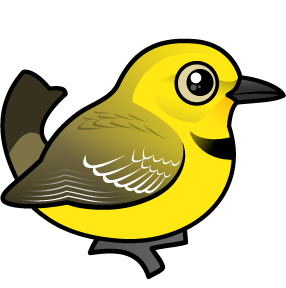 Other Chats & Honeyeaters