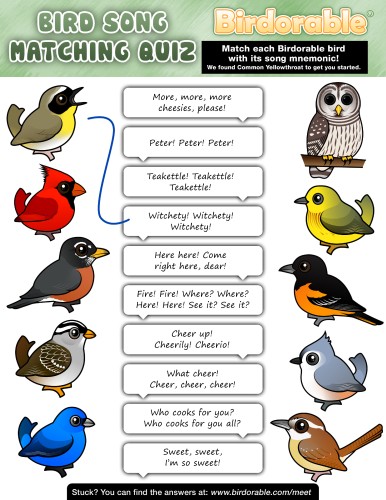 A mnemonic device is something used to aid memory or learning. Sometimes birders 'translate' bird songs into mnemonics to help them remember which bird is singing a particular song. We've made a fun quiz showing ten of our Birdorable birds and the common mnemonics birdwatchers sometimes use to remember their songs.
Important:
This download is for personal, educational and
non-commercial use only
. Please do not alter the file or upload this file to another website. To share this activity page, please provide a link to this webpage. By downloading this file you accept our
Terms of Use
.
Birds in this Activity Page
Related T-Shirts & Gifts