Marble Magnet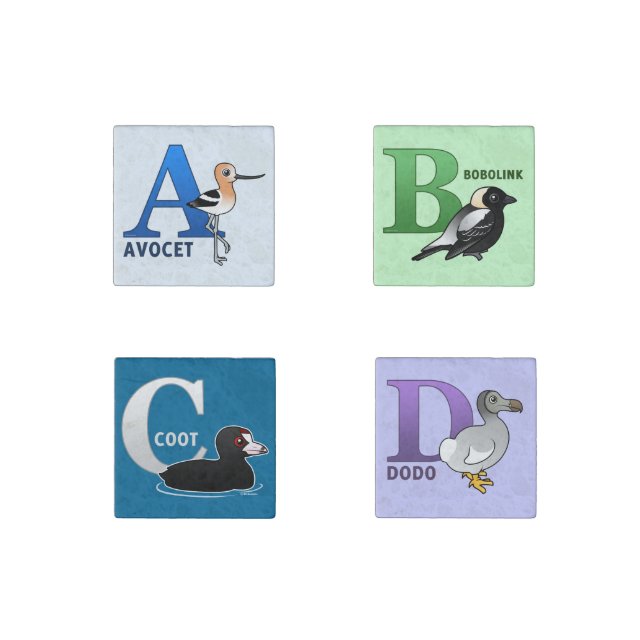 Four cute cartoon Birdorable birds represent the letters A (Avocet), B (Bobolink), C (Coot), and D (Dodo). This magnet set is so much for small children learning their A-B-Cs or for anyone that loves birds!
About this Stone Magnet
Create custom stone magnets to add elegance to your home décor! Available in four natural stone materials, these premium magnets will look beautiful with your images, designs, and text. Great as gifts, from weddings to housewarmings!