Wear a Birdorable bird on your favorite holiday! Here you'll find cute birds dressed as witches, wearing Santa hats, and celebrating holidays throughout the year in the unique, cute Birdorable style.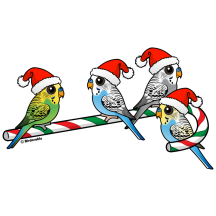 Christmas
- Original cute gifts, greeting cards and ornaments featuring your favorite Birdorable birds. Cute birds with Santa hats and a snowy, cool blue background.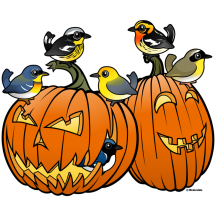 Halloween
- A cute collection of original designs just for Halloween! Birdorable birds in witch gear or standing on a pumpkin patch. Cute designs for 31 October.