Large Tile (6" X 6")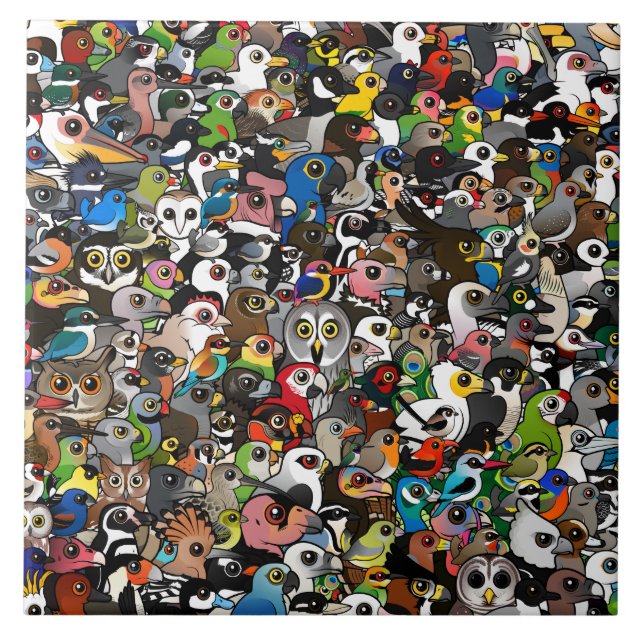 This fun image is a huge jumble of Birdorable birds! Can you find your favorite? Birds from all over the world are represented in this wild, colorful original Birdorable collage. The full square image (not necessarily shown on this product) contains over 250 birds. You can customize this gift! Move the design around, add your own text -- make it your own!
About this Tile
Display your favorite photos, images, and sayings on this vibrant ceramic tile. Use as a trivet or to decorate your home. Great for holiday, wedding, and office gifts.