Chili Bowl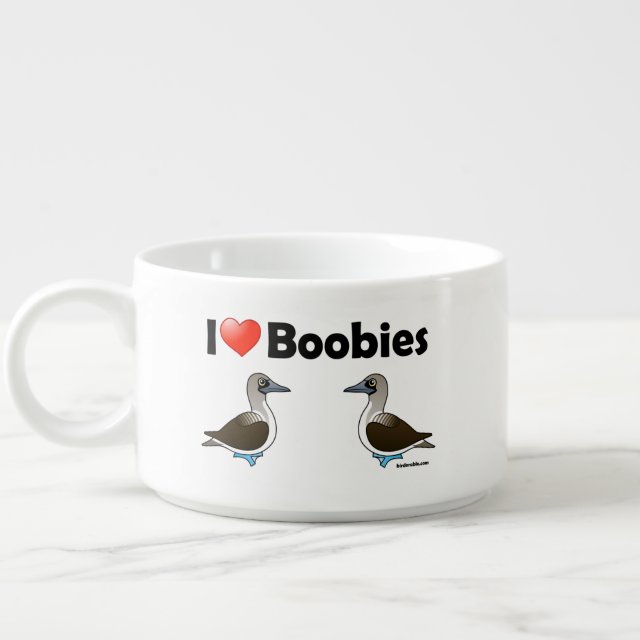 The Blue-Footed Booby is a species of seabird native to tropical and subtropical areas in the Pacific Ocean. These birds are aptly named - their feet are bright blue! These unique ocean-living birds are one of six species of booby found worldwide. Show love for these birds with blue feet and a funny name with cute and funny cartoon I Love Boobies swag from Birdorable.
About this Chili Bowl
Serve a bowl of delicious chili with a 16 oz. custom chili bowl! This versatile ceramic bowl also doubles as an oversized mug for your favorite hot or cold beverages. Customize a one-of-a-kind mug with your favorite design for yourself or as a gift for your loved ones!
Bird in this design