Women's Hanes Nano V-Neck T-Shirt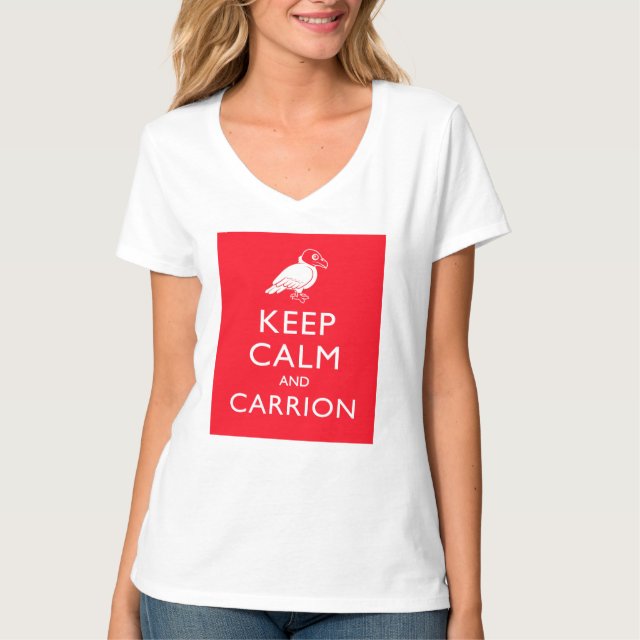 Now THIS is how you keep up a vulture's spirits. No worries, just keep calm and - what's that? carrion? If you say it out loud you might fool others, but vultures know a good meal when they hear it. Good British-style humor for vulture fans. You can customize this gift! Move the poster design around, change the background color or style, add text or images -- make it your own!
About this T-Shirt
The Nano V-neck T-shirt By Hanes is a must-have in every closet. Contoured and sideseamed for a feminine, classic fit, this basic tee will be worn countless times. Its lightweight fabric provides excellent comfort and can be worn on any occasion.
Bird in this design